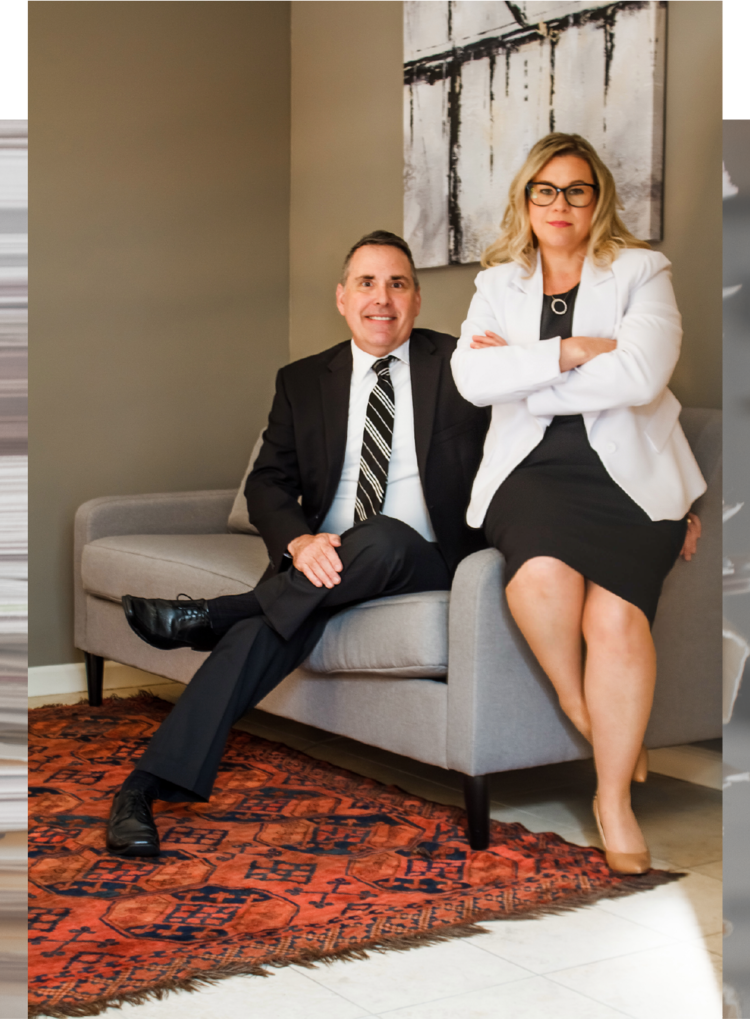 With over 30 years of combined legal experience, BBLG is dedicated to providing our clients with assertive legal representation to ensure that they have the best results possible. BBLG specializes in personal injury claims, real estate claims, and insurance claims throughout the Bay Area. Our approach is simple, we work hard to get you the best results possible. We don't stop until we get you top dollar for your case, and we are ready to take your case to trial if a reasonable resolution is not reached.
I would highly recommend getting in touch with Mr. Bornstein. I received a quick response and he took his time to give me some very down to earth yet knowledgeable advice. I appreciate that he offered to assist if it was necessary and only after trying other solutions first. I didn't feel any pressure to retain his services.
Run, don't walk, to work with this law firm if you need help with real estate issues! I was referred to their firm for a complicated matter, and they helped me easily and efficiently approach it with great success. They were patient with my questions and can't recommend highly enough.
Jonathan is HIGHLY recommended. Jonathan is frugal and focused. He was able to cut through all the feelings of anger and frustration we had with our tenant, and establish clear legal strategy to first get the tenant to pay his rent and subsequently to settle and move out. Our nightmare SF landlord experience is finally over. Thank you Jonathan!
Jonathan is great. He is really smart and also good at explaining the law in a way that we understand it. He helped me with a case a number of years ago that went well and now he is helping us again with another case. We recommend him.
The phone conversation I had with Mr. Jonathan Bornstein was helpful and informative. Mr. Bornstein was very generous in providing us with great advice about how to reach our goals without generating unnecessary legal expenses. I really appreciate his professionalism and sincerity.
Although I have not worked officially with the B&B law practice yet, I likely will soon. Mr. Bornstein very graciously gave me an initial consultation, (on my potential tenant eviction) that was informative, candid and professional. He properly encouraged me to pursue a mutually agreeable solution with the tenant first, which I will try; barring that, I have every expectation that this practice will represent me effectively in the legal process.
Erika Bornstein is a very kind and helpful attorney. She offered her assistance right away with any retainer fee. She walked me through in detail what the process would be and I felt completely supported and in good hands. Her knowledge got me through my legal battle with my landlord in no time!! Highly recommend her!
Johnathon was so helpful. He described everything I needed to do in preparation for my case. As well as making future plans to help me even more! Very informative, specific, knowledgeable, & truly wanted to help. He wasn't letting me get off the phone u til he had answers for me and good ones I might add! He researched as we were on the phone and pointed out exactly what needs to be done. Couldn't be thankful enough for crossing paths! Thank you!
Jonathan Bornstein is a really NICE and PROFESSIONAL attorney. He is not like most other attorney like make you feel "go for it" or say something that actually may not happen, just using our panic and anxious mood in that moment. He is willing to listen the case and evaluated the case first and for free, so that you know where you go in term of the case, instead spending all bunch of $$$ not going anywhere, make self more miserable… I am highly recommended Jonathan for who have rental property issues.
Johnathan has been very helpful with our initial consultation. Straight forward and provided quick advice. He was able to inform me of how I can go about handling an issue with a neighbor that would not help us taking care and up keeping their own property. I will most likely end up going back to Johnathan to hire him if the city does not turn out to help. Thank you so far for all your assistance — 5 star service for sure.
"I am the owner of multiple property management companies with large portfolios across Marin, San Francisco and San Mateo Counties. I have engaged Jonathan Bornstein on a number of legal matters related to my rental properties. Jonathan is an expert landlord/tenant attorney who knows the law and gets results. He is efficient, ethical, and can handle any issue that comes up whether it is an eviction or a lease dispute."
"I own multi-unit rental properties in the Bay Area. Over the years Jonathan Bornstein has represented me on many real estate cases. I recently had an issue where I was being sued by former tenants. My insurance carrier was trying to cheat me so that I would personally pay the settlement to the tenants out of my pocket – even though I had been paying my premiums for years and I thought I was covered for the claim. They told me their attorney would represent me but, in fact, the attorney they assigned me was really looking out for the insurance company. I called Jonathan for help and he put a stop to their strong arm tactics and represented MY interests in the lawsuit. Once he got involved, the insurance company settled with the tenants. Thanks to Jonathan, I did not have to pay a penny towards the settlement. If you are being sued by a tenant, I highly recommend you call him for a consultation before you get taken by your insurance carrier. Jonathan knows how to protect you from being taken advantage of!"
"I was in a car accident and the other driver's insurance company was giving me the run around. I called BBLG and they were able to get me a settlement that was five-times what the insurance company was offering! I would recommend BBLG to anyone who has been injured in an accident."
Personal Injury Attorney in Oakland and San Francisco, CA
Motor Vehicle/Motorcycle Accidents
Negligent Pet Owner (dog bite, injuries caused by pets)

Bicycle Accident

Pedestrian Accident

Medical Malpractice

Slip and Fall
PERSONAL INJURY
Motor Vehicle/Motorcycle Accidents
Uninsured or Underinsured Accidents
Drunk Driver/DUI Accidents
Dog Bites/Negligent Pet Owner
Bicycle Accident

Being "Doored"
Bike Lane Violation

Pedestrian Accident
Slip and Fall/Premise Liability
Public Transportation Accidents
School Bus Accidents
Ride Share Accidents (Uber, Lyft, etc.)
INSURANCE DEFENSE
Residential Real Estate Matters
Commercial Real Estate Matters
Premise Liability
Contract Disputes
CANNABIS BUSINESS SETUP
Business Licensure
Business Setup
Legitimizing Existing Businesses
APPEALS
Notice of Appeal
Appellant Briefs
Oral Arguments
REAL ESTATE
Commercial and Residential Lease Drafting
Negotiations
Landlord/Tenant (Across all Bay Area Counties)
Evictions
Habitability/Premise Liability Disputes
Vacation Rental/AirBnB Disputes
Covid 19 Related Litigation/Disputes
Failure to Disclose in Real Estate Transactions
Quiet Title
Buyer/Seller Disputes